About Acupuncture

Acupuncture is an ancient practice dating back 2,000-3,000 years. Acupuncture uses very fine single-use sterilised needles which are finer than a hair. I use especially fine needles in my practice to ensure the needles don't feel painful. There are a number of different styles of acupuncture and I practice Traditional Chinese Medicine (TCM). TCM can be used to treat a variety of health conditions. Please contact me to find out how it can help you.

A consultation will assess all areas of your health and wellbeing to build up an overall understanding of your health. Acupuncture and other techniques such as cupping, moxibustion and gua sha will be used to treat your pattern of disharmony and work towards getting your health back on track, and keeping it on track.

My main interests are women's health related, including regulating the menstrual cycle, fertility, pregnancy, postnatal recovery and menopause. I have done significant research into the treatment of dysmenorrhoea (period pain) as part of my training as well as case studies on amenorrhoea (absence of periods) and eczema. ​

The following conditions have been shown to be effectively treated with acupuncture:

Headaches

Migraine headache

Stress

Insomnia

Dysmenorrhea (period pain)

Chronic low back pain

Neck pain

Temporomandibular (TMD/TMJ) pain

Osteoarthritis knee pain

Short-term improvement in the symptoms of overactive bladder syndrome


For a full list compiled by the World Health Organisation, please see the booklet here.

​If your condition is not on the list, please contact me to find out if Acupuncture can help you.
Powered by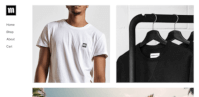 Create your own unique website with customizable templates.